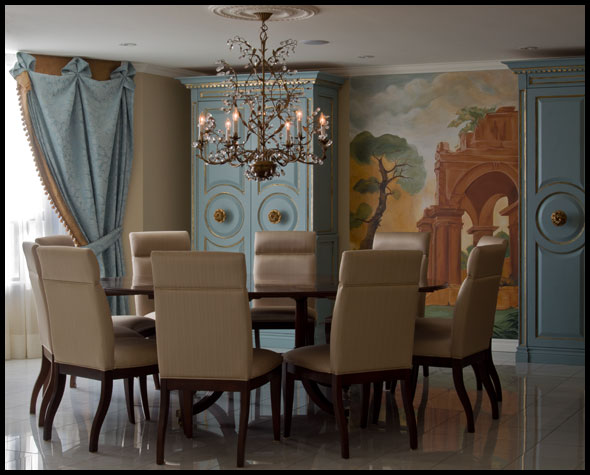 Now you see it... Now you don't
This majestic dining room is as comfortable in its downtown setting as it would be in an exotic chateau. A feeling of luxury and affluence prevails with the artful blending of warm colours, rich fabrics and contrasting wood tones. Tall, gracious armoires flank the hand-painted mural designed to transport us to another place and time.
The Challenge: To provide elegant storage, complete with serving capability that would allow the owners to view their work of art, unobstructed on a day-to-day basis. The Solution: Concealed parson tables are easily accessed through the right and left panels of the armoires, and lock together to provide a strong, temporary serving surface. Camouflaged, electrical outlets are painted as part of the mural.