Services Thornhill
Design Thornhill | Renovations Thornhill | Staging Thornhill | Storage Solutions Thornhill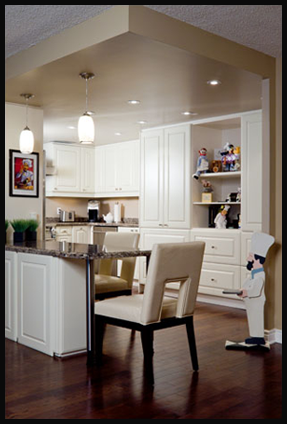 From the moment that we initialize our relationship until the job is complete, communication is key. My focus is to listen to your needs and objectives and to translate them into safe, highly functional, beautiful spaces that stand the test of time. Regular updates and meetings keep us all on track. My credo is 'Function and Style for Every Taste and Budget.' Toward that end, I may present new and unfamiliar ideas and designs to you, or suggest changing existing elements in your home or office. The proposals are always backed up with reasons that are firmly based on sound design principles. As always, the final decisions are yours. My team and I are available to help you fulfill all of your design and construction requirements. No job is too big or too small!
The following services apply in part or in full to our Design, Renovation, Staging, Storage and Custom Furniture divisions.
Services range from a single consultation to a full renovation or a custom build. Within these parameters, the following are some of the services that we offer:
Floor plans, furniture layouts
Furniture selection, purchase
Custom cabinet drawings, elevations
Manufacture and install cabinetry
Colour schemes
Create relevant budgets
Kitchen & bathroom plans, renovations
Staging to maximize sale of property
Project management, co-ordination of trades
Accompany client to potential property
Floor coverings, Wall coverings
Window treatments, Bedding
Art, accessories, custom floral arrangements
Landscape consultations
Great design is only a phone call away !!!

Call today (905) 771-7031 (416) 460-0812
Storage
One of the main complaints of homeowners is lack of storage. Montdor Interiors specializes in storage solutions and is ready and eager to help you address this concern in 5 easy steps.
With you we evaluate what you need and want (two very different things) in each space and help you with the editing process.
We establish an allowance for storage within the parameters of your overall budget.
We examine your house with an eye to creating more storage space in both obvious and unexpected places.
We either design and build custom cabinets or specify store bought alternatives.
We oversee the process to ensure your satisfaction.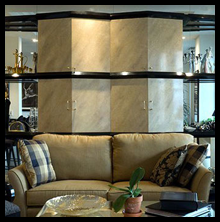 Custom Built-Ins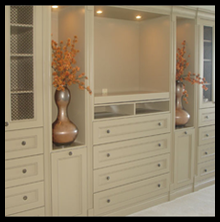 Often rectifying the devastating affect that poor storage has on the emotional and functional well being of family can be the difference between restoring harmony and efficiency and embarking on costly renovations or relocating to another house. We endeavor to bring you the most effective results for the least amount of money.
Whether your concern is with your entry, mud/ laundry room, kitchen, or bedroom Montdor Interiors has a solution for you. Whether your closet is large or small, a walk in, or barely accessible, we have the storage know how that you are seeking.The first step is to access the situation to determine several things:
What are your needs and desires?
Are you optimizing your current storage?
Can we offer solutions within your existing footprint?
If not, how can we efficiently and cost- effectively meet your needs?
Bathrooms
Whether your space is large or small, efficiency and ease of operation is at the core of every bathroom we design. How you function within your space, whether it is shared or for your use exclusively is our main concern. Designing cabinetry to compliment and enhance that experience is our forte. No matter what your budget, we will offer solutions to address your needs.
Making it beautiful is the easy part! To that end, we offer an extensive array of finishes, ranging from thermafoil and laminates to exotic woods and painted and glazed finishes, with crowns, trims, columns, hardware, legs and panels that will render your cabinetry as funky or sophisticated as your personality dictates.
For customized bathrooms and powder rooms, Montdor Interiors is your one-stop- shop.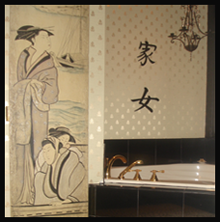 Kitchens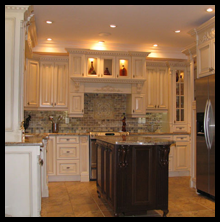 The kitchen is the heart of the home, the hub of activity and the gathering spot for family and friends.
In many homes the kitchen has evolved into a multipurpose 'great room' that includes a table, a computer, a bill payment or message area, a TV and a homework station and often a recreation area for toddlers. With so many potential components, materials and options, items on the wish list are often abandoned because the homeowner doesn't know how to incorporate them into the space. Just as frequently great ideas and solutions are omitted because the clients have never been exposed to them. In terms of consulting no room gets more attention than the kitchen. It is important for me to know how your family functions in this space. Is there one cook or more than one? What appliances are you going to use? What other features are you looking to include? Is it a kosher kitchen which requires two sets of everything as well as separate work areas? How do you see yourself working within the space?
Once the layout has been determined the fun begins. The style and finishes of the cabinets are as varied and as vast as one's imagination.